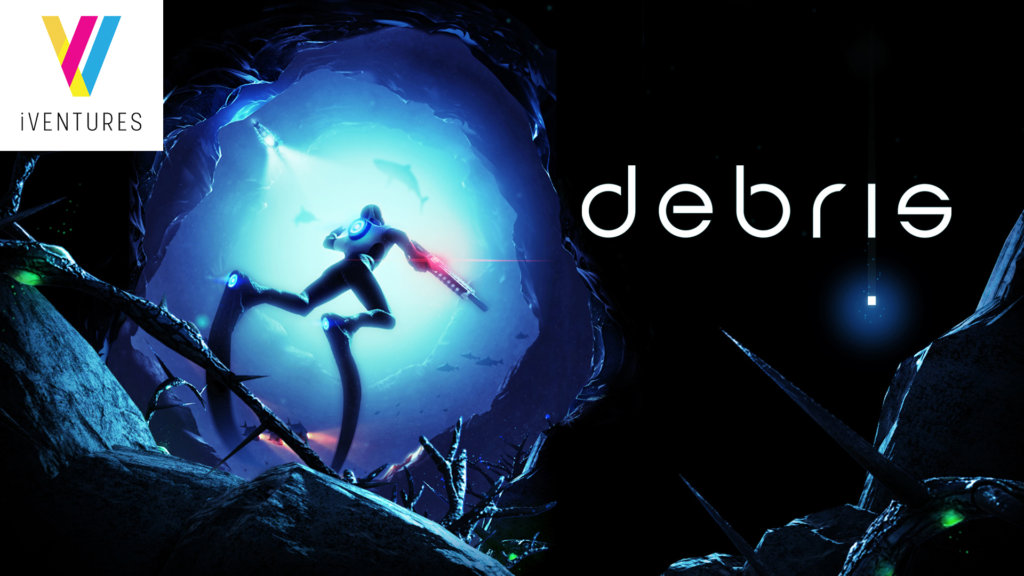 Debris Digital Media Expo at iVentures
We're excited to attend 2017 Digital Media Expo at iVentures. We'll be showcasing Debris, so check out the links and we'll see you there. Interactive Ontario iVentures The 10th anniversary edition of Interactive Ontario's flagship conference (formerly GameON: Ventures) marks an evolution for this two-day event. This year, iVentures will expand to act as a marketplace for ideas across all … Read More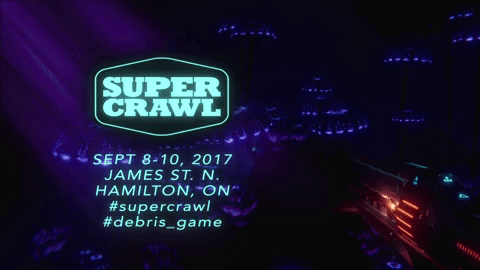 Debris Super Crawl
A driven team of Hamilton artists and community builders founded Supercrawl in 2009 out of a desire to expand on the promise of James Street North's monthly Art Crawl. Showcasing great music alongside an entire street of cultural experiences — a diverse and dynamic lineup of music, art, fashion, performance, talks, crafts, food and fun (local, regional national and international) … Read More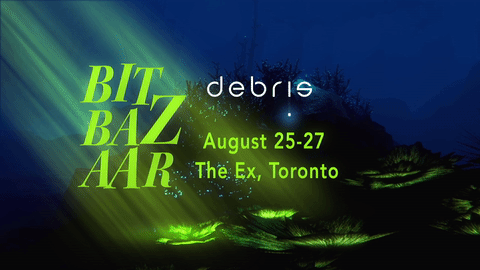 The Bit Bazaar features Debris the game
Buy some swag and get BETA access to Debris on Steam! Add Debris to your Steam wishlist!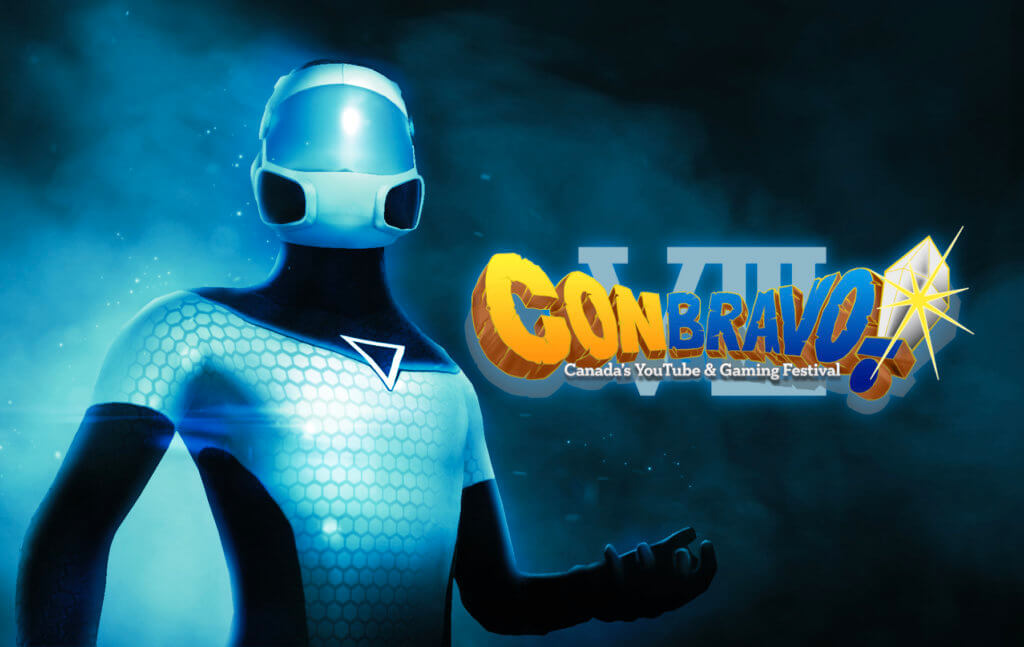 Debris is hitting up ConBravo come play Debris
SIGNUP The Moonray team is super pumped to be apart of ConBravo. You'll be able to play Debris and it will be available at a pre-order discount on Steam. We have some cool swag you can purchase and show your support for Debris. So come chill with the developers and let's play some games. See you there.
Shaun Smyth lands the role of Chris in Debris
Shaun is an award winning actor of film, TV and theatre. He has performed at nearly every major theatre from coast to coast and in the US and has appeared in numerous television series and films. He portrays Theo Fleury in Playing With Fire, a one-man show performed entirely on skates that has garnered over 20 awards across the country. … Read More
Female lead character to be played by Claudia Spadafora
Claudia Spadafora is a theatre-maker and multimedia artist rooted in the Hamilton area and currently earning her Bachelor of Arts at McMaster University. Claudia has participated in over 20 shows in the area, as a performer, writer/director, sound designer and assistant stage manager. Recent credits include Silent Treatment (writer/director, Honours Performance Series), Midsummer Night's Dream (Helena, Tottering Biped Theatre), and … Read More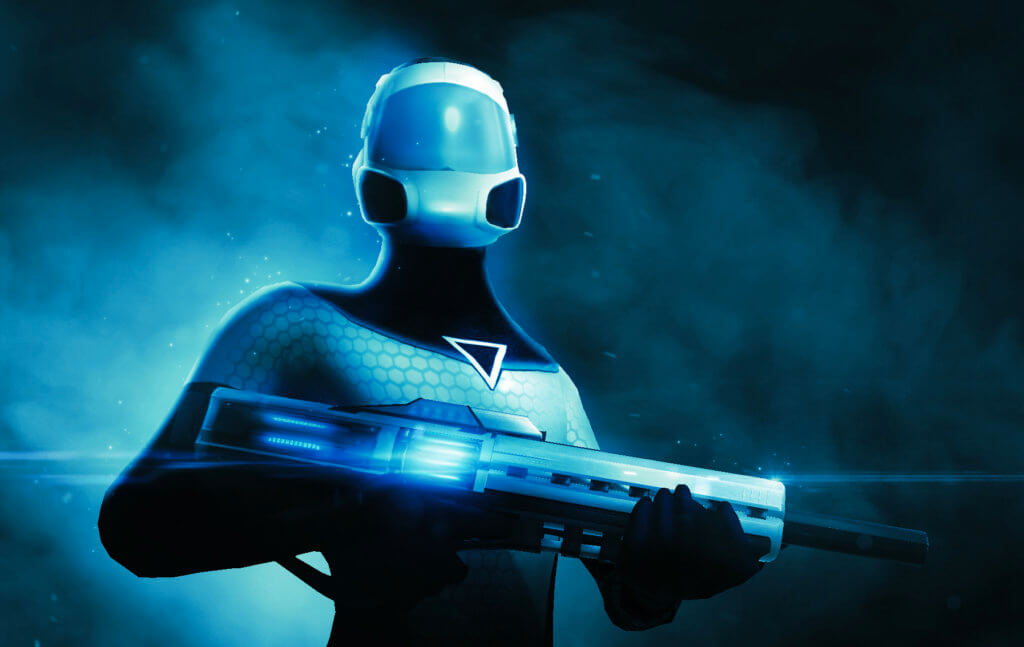 Debris' main character to be played by Matt Bradford
Matt is a voice actor and writer based out of Barrie, Ontario, who's had the fortune of lending his voice to big names such as Xbox Canada, Fido, Chrysler, Ecobee, Ragtag Studio, Sloan Motion Pictures – and now – Moonray Studios. A life-long gamer, Matt has penned hundreds of articles for gaming websites and is a feature writer and researcher … Read More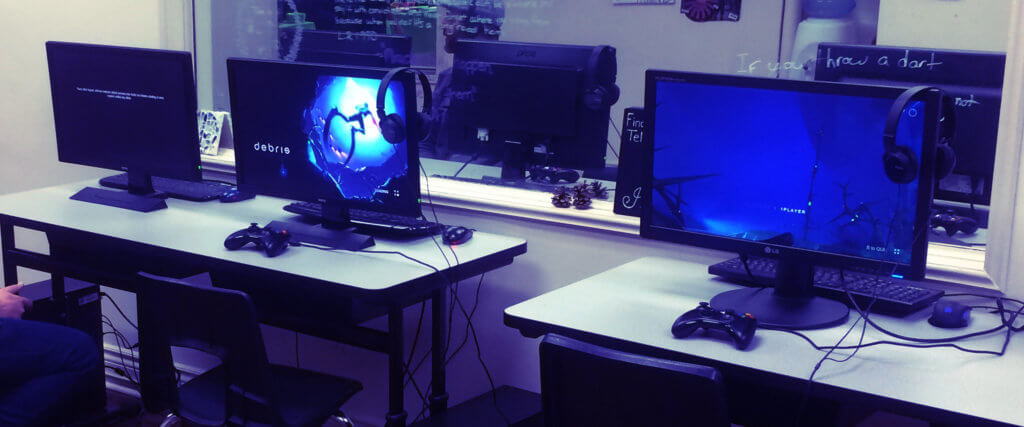 Debris Fundraiser for Good Shepherd at Art Crawl
Our recent fundraiser at Hamilton at Art Crawl was a great success! We raised a few dinero's for Good Shepherd Youth Services Hamilton. Our sincere thanks to everyone that participated! It was a packed night and Debris' pre-launch debut was well received. The stations were packed all night and we met with great people gave tremendous feedback. It's back to … Read More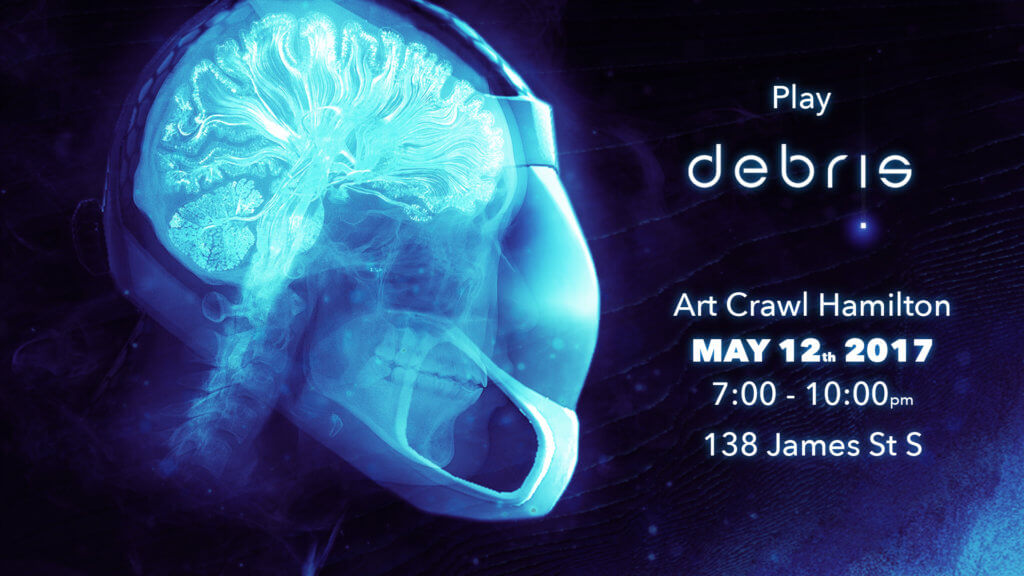 Debris Mental Health Awareness
Moonray Studios has teamed up with Good Shepherd for an awesome night of games and fun. We're raising awareness and money for Mental Health. The event takes place during Art Crawl on May 12th 2017 from 7:00 – 10:00pm. Join us for a chance to play Debris. A CHILLING FIGHT FOR SURVIVAL. We're selling cool swag, T-shirts, posters even recording your voice and putting it in … Read More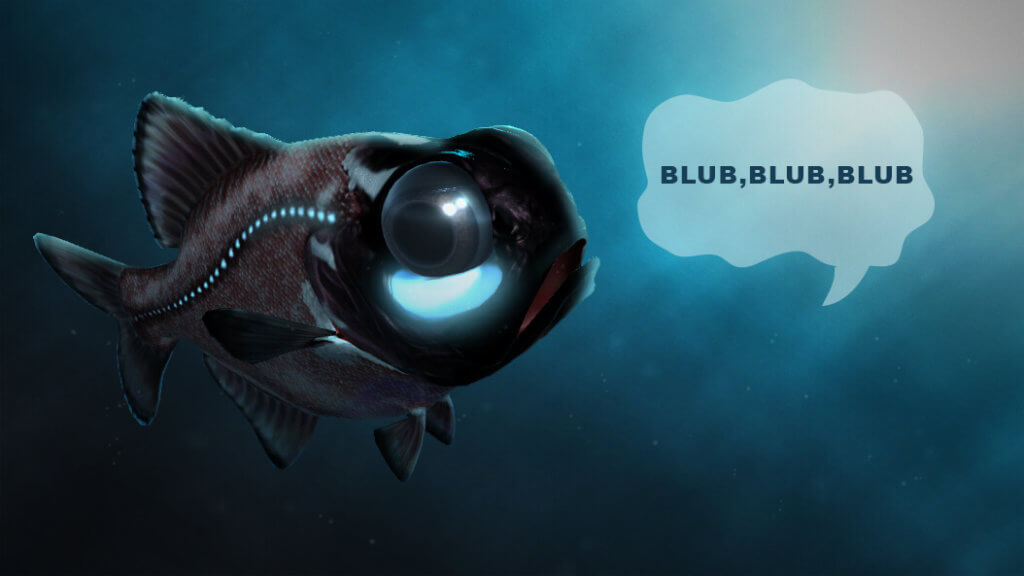 The art of in-game dialogue without voice actors
Hello, everyone. We're deep into scriptwriting with Debris and I'd like to share a cool tool we've been using to help us with game dialogue. Plug in your headphones for this one. We noticed while testing early sequences of Debris that it was extremely hard to get a sense of pacing. How can you tell if game dialogue is working … Read More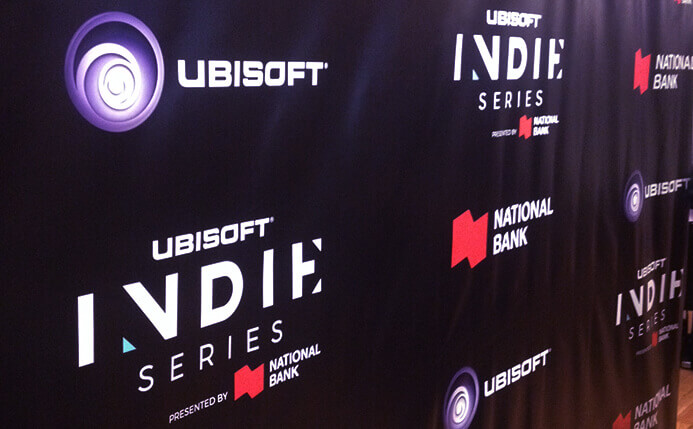 Ubisoft Toronto's Indie Series winners
We had a great time at Ubisoft Toronto last night. Their first Indie Series event presented by the National Bank was a smashing success. We didn't win this year, but we'll tighten our belts and try again. It was great to be around such talented indie game developers and see their upcoming projects. One game in particular struck a chord … Read More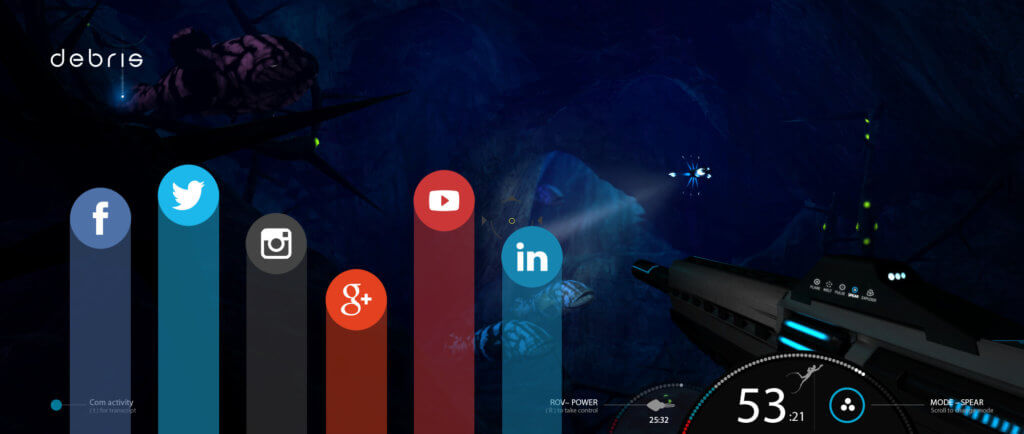 Getting social with your indie game
I know what you're thinking: another blog about marketing your indie game. Yes, another one, but hopefully this one will be more informative than a list of the top 10 things you need to do to become a millionaire. It's no secret now that you need to have a social presence if you want to get noticed by the public. … Read More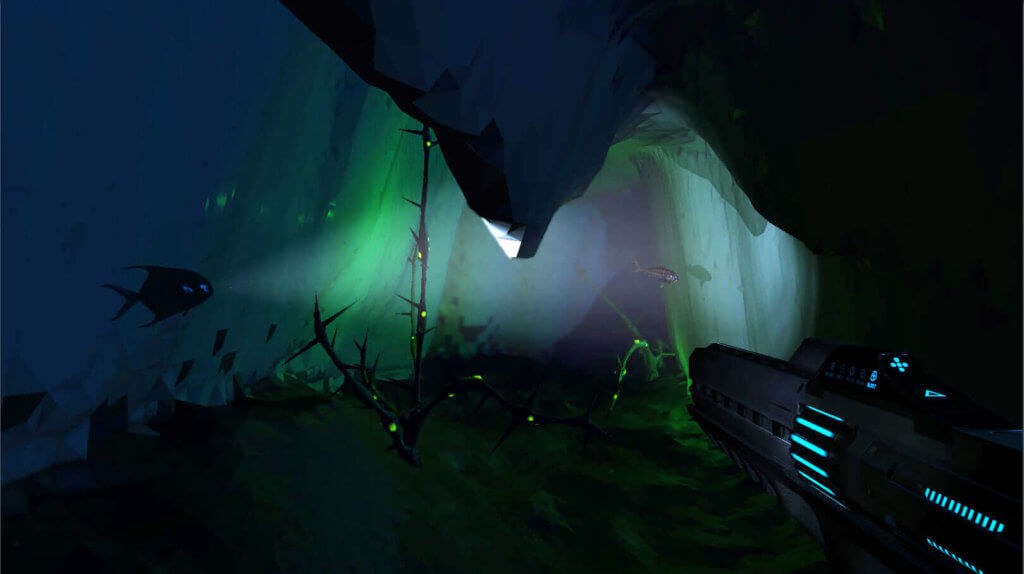 AI, Detectors & Emitters: Why you see me, why you don't!
Good day, subscribers! Another week in the books. We're diving deeper and deeper into Debris' mechanics, specifically AI (artificial intelligence). A lot of the logic in Debris is triggered dynamically based on the perceptions of the creatures in the world. It's important to track not only what each creature can detect, but what the player can detect as well. Our … Read More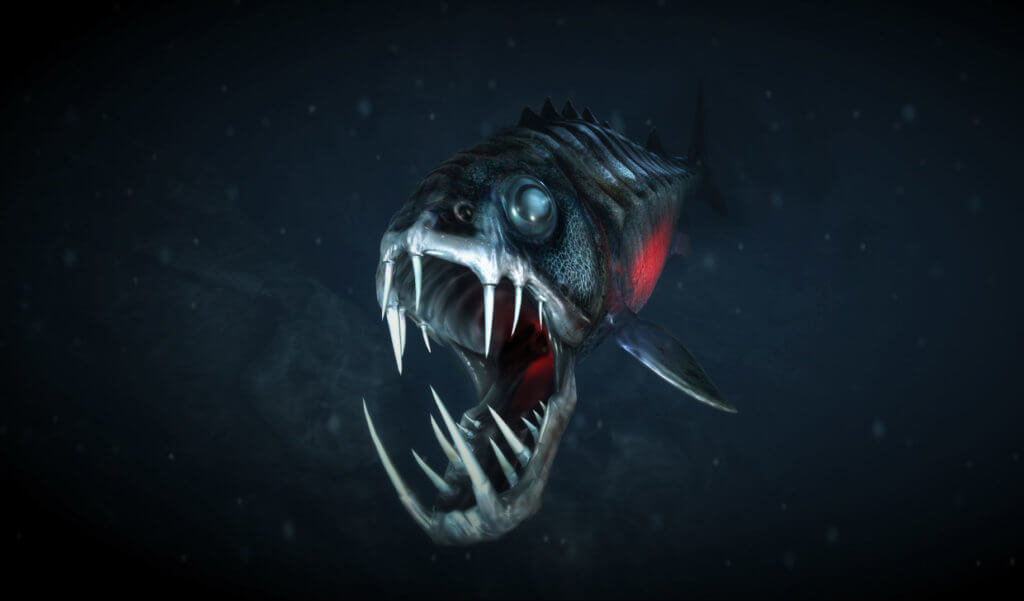 Emissive Bioluminescence: Making a glow in the dark game
The world of bioluminescence is an odd and strange place, and we like strange things. In developing the game Debris, we've designed creatures to react to the player's actions with bioluminescence. So if you see something glowing, you may be in terrible danger. Using Unity, we can build emissive bioluminescence similar to the amazing effects found in the real world. … Read More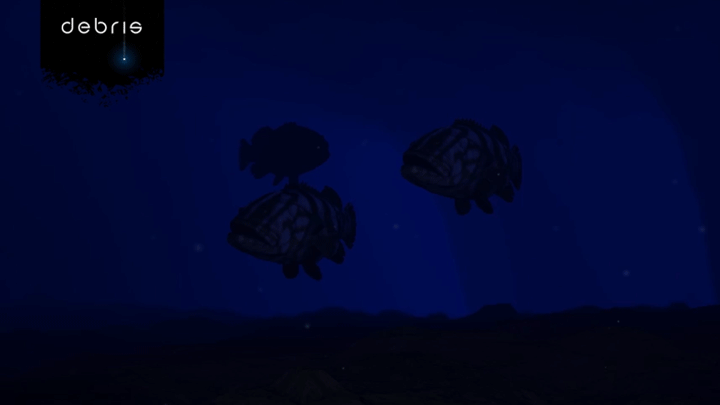 Animation Development: Moving Creatures and Reticulating Splines
Good morning! This week we'd like to show some new work on the animation side. Ariane has been cranking out wonderful animations for multiple creatures. Also, a massive amount of progress has been made on the creature behaviour and spline animation systems. This is what happens when you mess with the shark. Your skeleton rig becomes the "Head Out of Ass … Read More

Adding Particle Razzmatazz in Debris using Unity 5.4
Hey everyone, Steve here. We have particle VFX working in the game, sweet! Right now we're using Unity 5.4.2 and are planning to update to Unity 5.5 soon. In the meantime, let's take a look at what we've done. For me, it's important to have unique, interesting-looking FX that supports the visual style of our world. To do this, I … Read More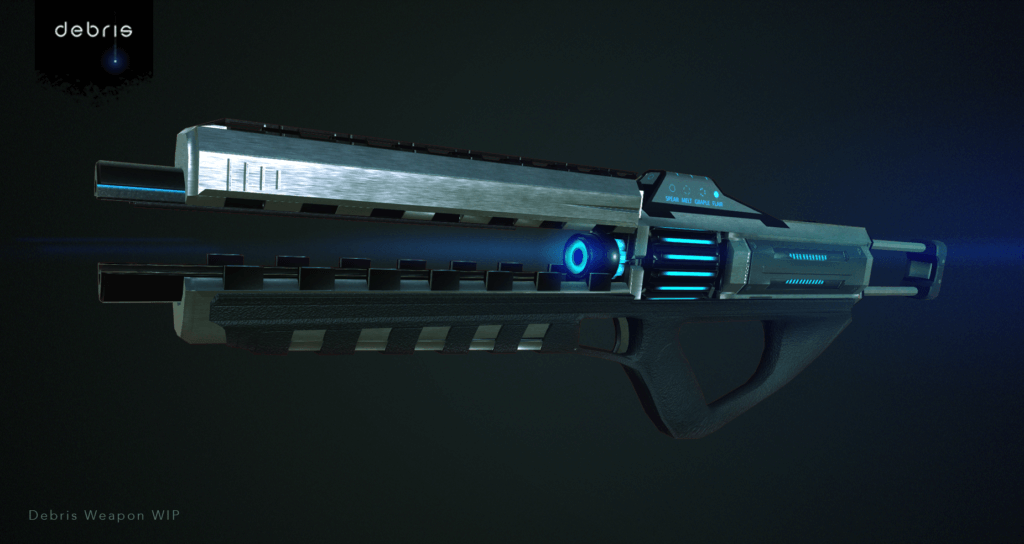 Take a Look – Debris' Underwater Swiss Army Knife Weapon
Debris' weapon-shaped frozen payload recovery tool is coming along! Scott and Ariane have been working in the machine shop creating this beauty. With multiple melt modes and plasmic flares, this little number is essential if you plan to survive in the deep dark unknown. Who knows, maybe its mining mechanisms can be re-purposed for more nefarious uses… Graham is implementing … Read More
Debris Co-op Trailer
Co-op trailer coming soon! Psychosis trailer: Launch trailer: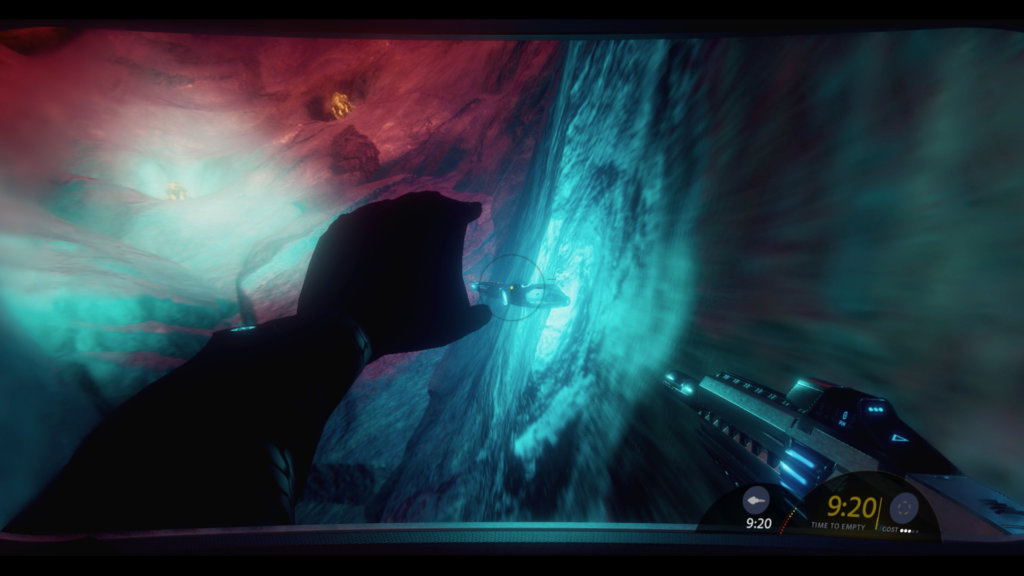 Psychosis resources
Psychosis in real life is more complex than any game could hope to show, but we worked with medical professionals to make Debris as respectful and compassionate as we could. Raising awareness is one thing, but it's critical that people affected by mental illness (personally and interpersonally) know that there is help out there and where to find it. EPION … Read More