Debris at Art Crawl Hamilton!
Moonray Studios has teamed up with Good Shepherd for an awesome night of games and fun. We're raising awareness and money for Mental Health. The event takes place during Art Crawl on May 12th 2017 from 7:00 – 10:00pm. Join us for a chance to play Debris.
A CHILLING FIGHT FOR SURVIVAL.
"This game will blow your mind!" Some random dude
We're selling cool swag, T-shirts, posters even recording your voice and putting it in the game!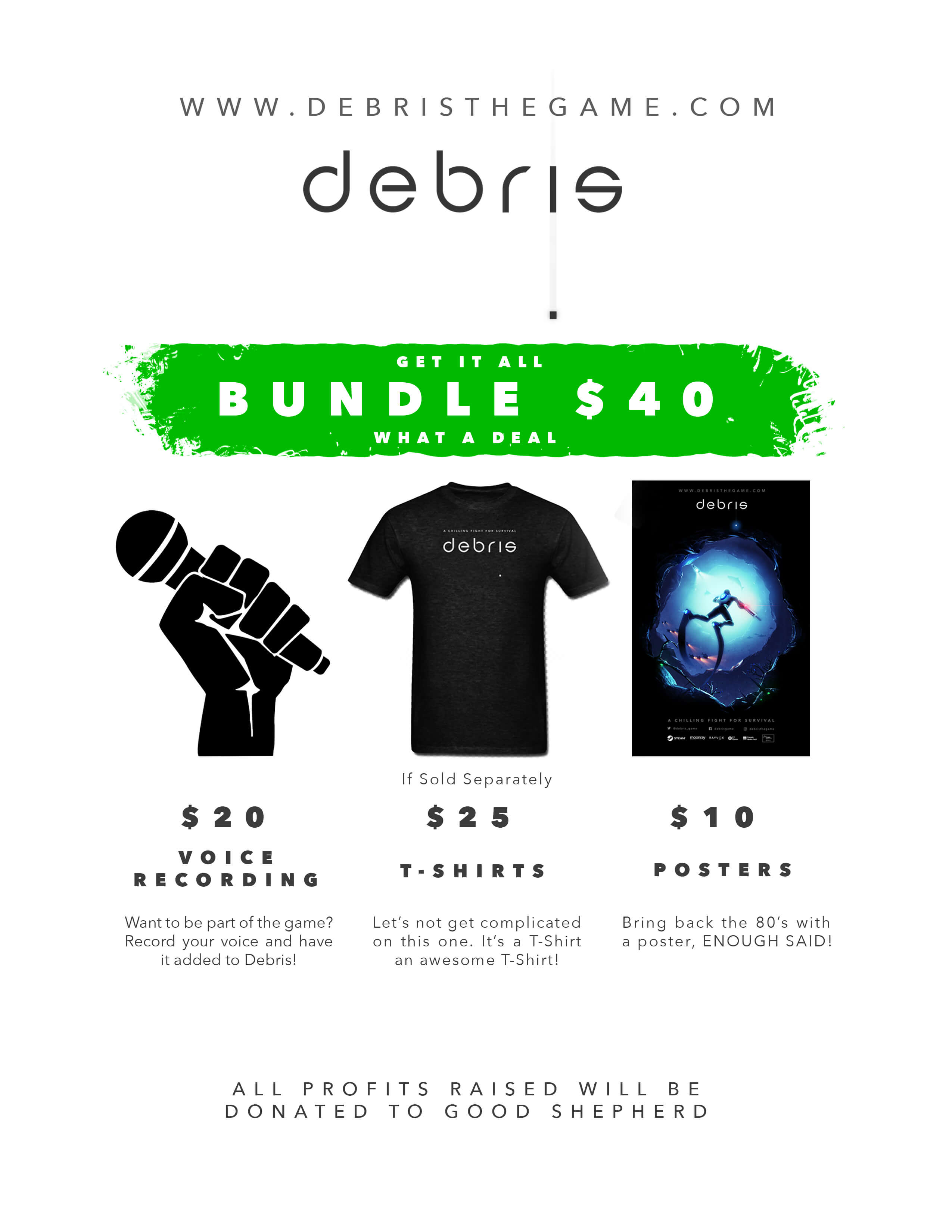 For more information on Good Shepherd and what they do please connect with our friends below:
Good Shepherd Hamilton
Good Shepherd Youth Services Notre Dame Community Resource Facebook

GSYSNDHCRC and GOODSHEPHERDMENTALHEALTH Instagram