Shaun Smyth
---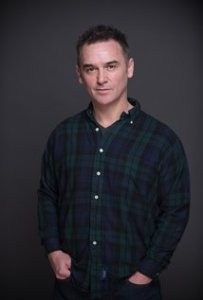 Shaun is an award winning actor of film, TV and theatre. He has performed at nearly every major theatre from coast to coast and in the US and has appeared in numerous television series and films. He portrays Theo Fleury in Playing With Fire, a one-man show performed entirely on skates that has garnered over 20 awards across the country.
His selected film and television credits include featured and regular roles in Fringe, The Killing, Once Upon A Time In Wonderland, Almost Human, Arrow, Witches of East End and Murdoch Mysteries.
He has his BFA from the University of Alberta. He has also studied with Uta Hagen, Joseph Chaikin, Simon McBirney.
Shaun is opening the Centaur Theatre season in Montreal and performing in Theatre Aquarius' upcoming production of The Invisible Hand.
Check out Shaun Smyth on IMDB
Lead Character: Chris
---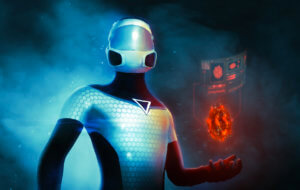 Chris is a surprisingly down-to-earth theoretical physicist working at ALTA who is fighting to stay relevant in an increasingly young workplace.
Chris is one of the key figures responsible for understanding the unique properties of the debris. Having spent so long analyzing its theoretical aspects, Chris is excited to dive into the ice-cold ocean to get a first-hand look. It will also give him something to talk about at work.
---
The voice of Chris
Shaun will also be the voice of Alta central information.
The final audio mix will have post effects added to make the characters' voices sound like they're in dive suits. Thanks for listening, stay tuned for the next update!